Congratulations on Ratification!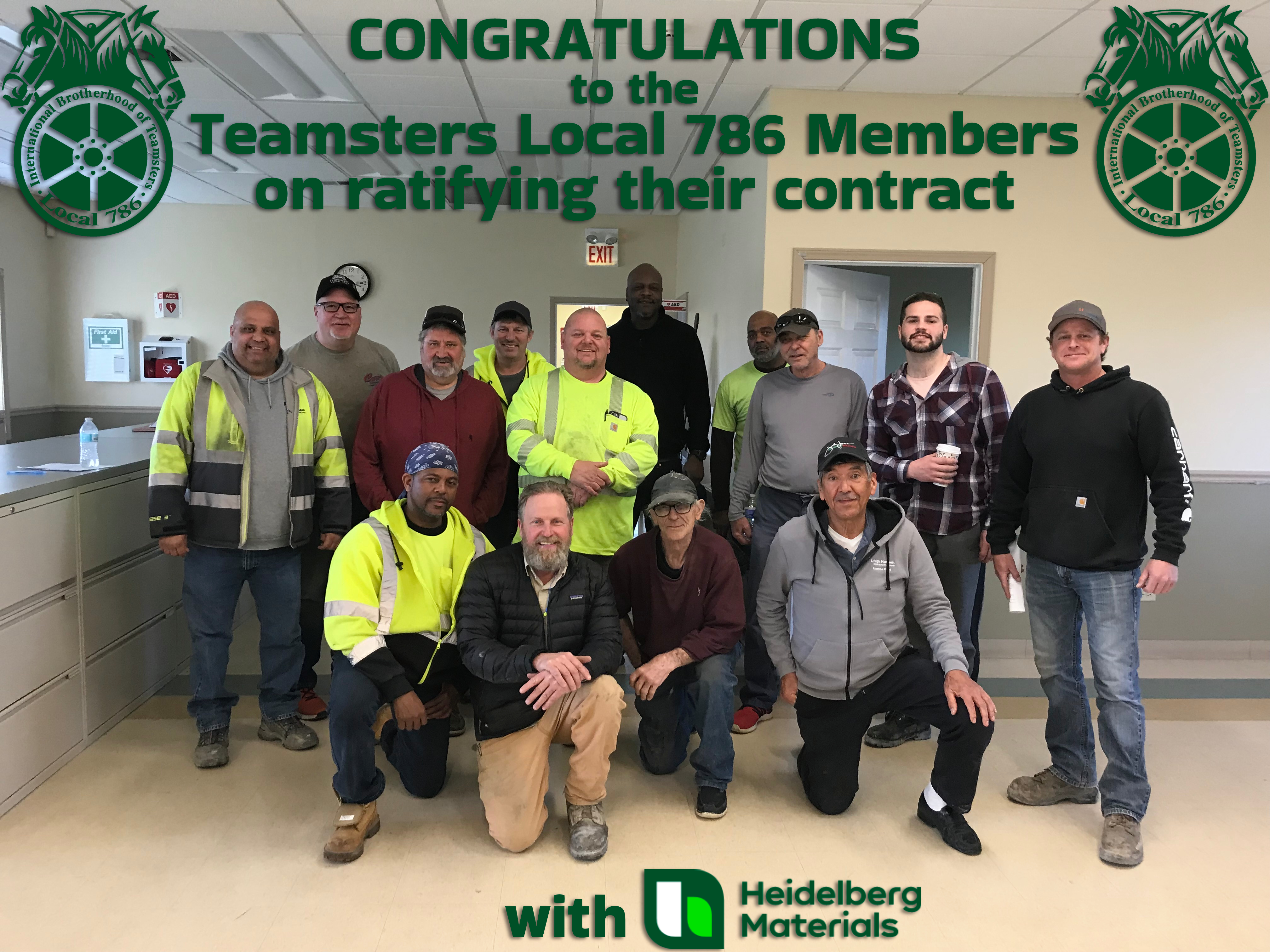 Congratulations to the members at Heidelberg Materials on unanimously voting to ratify their contract with Teamsters Local 786. Heidelberg Materials employee and Teamsters Local 786 Steward, John "Spike" Malone started the meeting off with his coworkers by saying that, "There's a lot of firsts today. It's the first time every member has been present to vote on our contract. Instead of being downtown on a Sunday, the company let us come here, to our home yard, during work; That has never happened with any of the other unions involved here, and it's a first for me, to be a part of the negotiating committee, and I couldn't be more proud." Spike went on to say that this is "the best contract we have ever seen."
After the vote, Recording Secretary, Business Agent, and lead negotiator for Teamsters Local 786, Bryant Smith, stated, "I could not be happier for these members. They have shown that being unified sends an incredible message to the employer that they want their voices to be heard." And with the unanimous ratification of this contract, they certainly have!
---